Perspire Sauna
Perspire Suana was founded in 2010. And only a decade later, it had grown into a national franchise company with over 25 locations. But as their client base grew, they needed to have a strong partnership with their marketing team to define their brand guidelines and clean up their user experience. That's where we came in.
We often hear clients say, "I have a revolutionary product and it's going to be great," but one key element is missing—the customers. They are your reason for existence and the people you live to serve. We put our heroes needs, behaviors, and insights into the core of your brand story.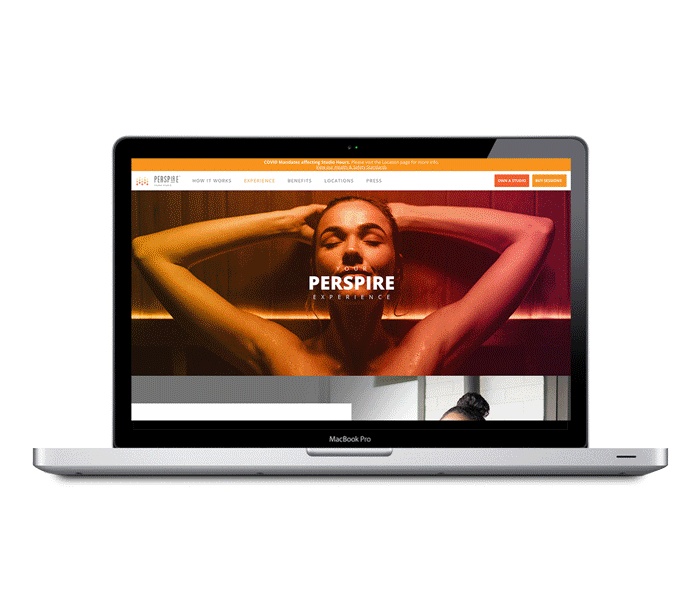 Brand Loyalty
We believe in digital storytelling. Stories build connection and connection builds brand loyalty. We help users stay engaged by building intuitive, user experiences that translate clearly on all devices.